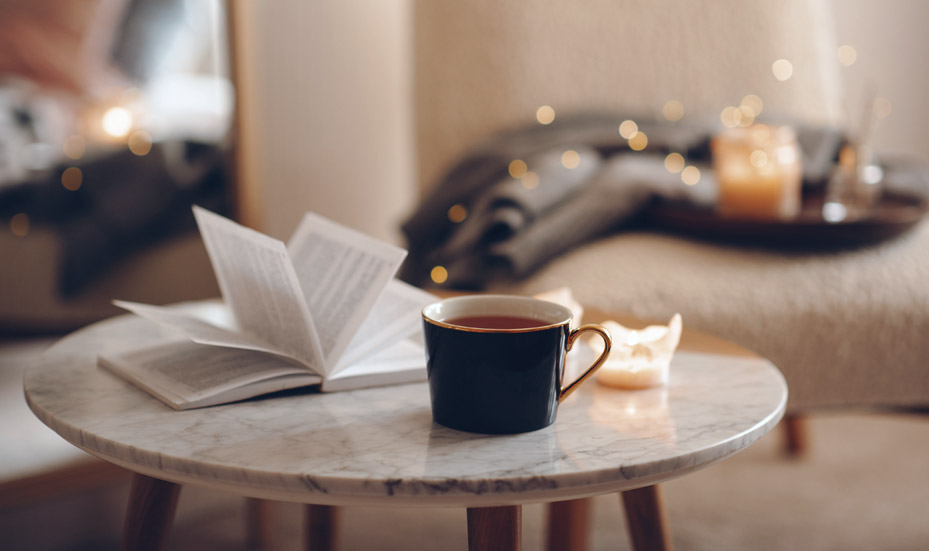 Bookshops are teeming with titles all about psychedelic experiences. But it's not always easy to separate serious publications from mere literary fads and find books that can be really useful to you in your personal quest.
Here are four books on psilocybin that are recognised for their academic yet accessible approaches.
We've chosen authors that take the subject seriously without blindly championing the use of drugs.
When the Impossible Happens: Adventures in Non-Ordinary Realities
A book by Stanislav Grof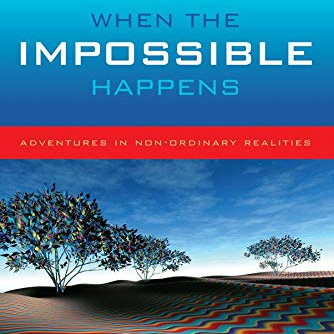 Dr. Stanislav Grof is a rather exceptional psychiatric researcher. For over 50 years, his research has led him to explore modified states of consciousness, psychedelics, as well as prenatal and postnatal psychology.
He is one of the pioneers in using LSD or so-called holotropic breathwork as part of a therapeutic process. His research into spiritual journeys and the modification of consciousness have deeply swayed his own view of consciousness.
Challenging ideas that seem obvious
When the Impossible Happens brings together various experiences lived either by Grof himself, his patients, or people he knows. The book takes us on a journey far from solely scientific experiments and introduces us to parapsychological ideas, such as examples of synchronicity, imminent death experiences, intrauterine memories, and past life experiences.
The book doesn't prove that there's a hidden world that psychedelics can help you access, but its short chapters invite the reader to open their mind to the possibility. Some examples bring about more questions and force readers to go beyond their preconceived ideas. Grof recognises himself that his research often pushed him to try to go further in his scientific perception, to the point where he envisages the impossible.
How to Change Your Mind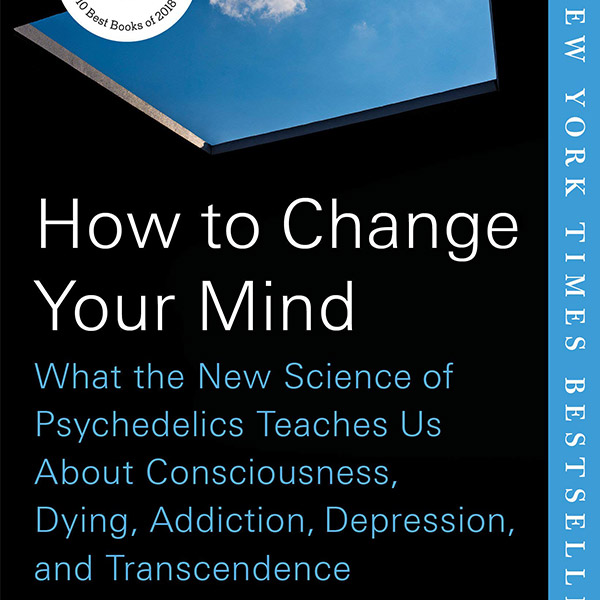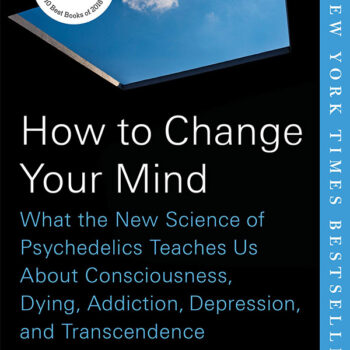 A book by Michael Pollan
How to Change Your Mind is the reference book on psychedelics, making it an excellent starting point for people interested in psilocybin. It really is a comprehensive book with a lively tone that lays out solid historical, psychiatric, and psychological research.
The encyclopedia on psychedelics
Over the course of 400 pages, journalist and author Michael Pollan explores the different ways in which psilocybin, ayahuasca, and LSD have been used throughout the years – what were people looking for when embarking on these journeys, and what did they find?
He talks about how the Spanish feared that mushroom rituals in South America may become a "threat to the church's authority". He takes a look at several research projects carried out into LSD in the 1950s and 1960s that produced interesting results around anxiety and depression (with success rates of 70% and 62%, respectively). We also discover how research into psilocybin treatment for anxiety is giving hope to patients with advanced cancer.
Accompanied by dozens of examples, How to Change Your Mind shows how the link between psychedelics and changing mindsets is anchored into many ancient and modern civilizations… and how much we still have left to discover!
The Psychedelic Explorer's Guide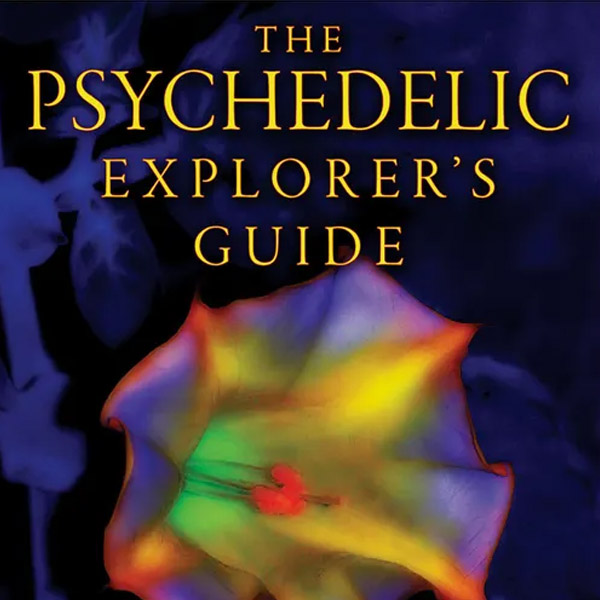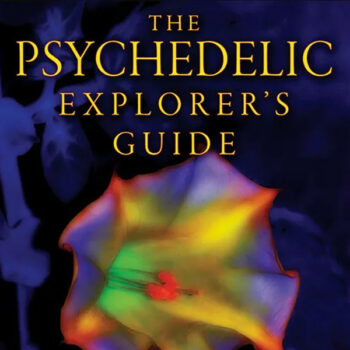 A book by James Fadiman
Dr. James Fadiman is a psychology researcher who is well-known for this research into microdosing of psychedelic serotoninergic substances to improve certain cognitive behaviours, otherwise known as "microdosing".
The perfect guidebook for preparing your trip
As the name suggests, The Psychedelic Explorer's Guide is a sort of handbook for going on a safe and successful psychedelic trip. It's a serious publication aimed at people who want to find out more about how to take psychedelics while avoiding common mistakes.
In this book, James Fadiman is writing for potential consumers of psychedelics, as well as for those who will be supporting and guiding them. He discusses the merits of each substance's effects and explains how to guide consumers throughout the process in order to get the most therapeutic experience possible. Notably, he talks a lot about how the ceremony space should be set up, from the music to the lighting and even the food available.
Like with many other books in this field, Fadiman's guide makes use of various experiences and anecdotes. What sets this book apart is the important work it does in making the information as understandable and accessible as possible.
Getting Higher: The Manual of Psychedelic Ceremony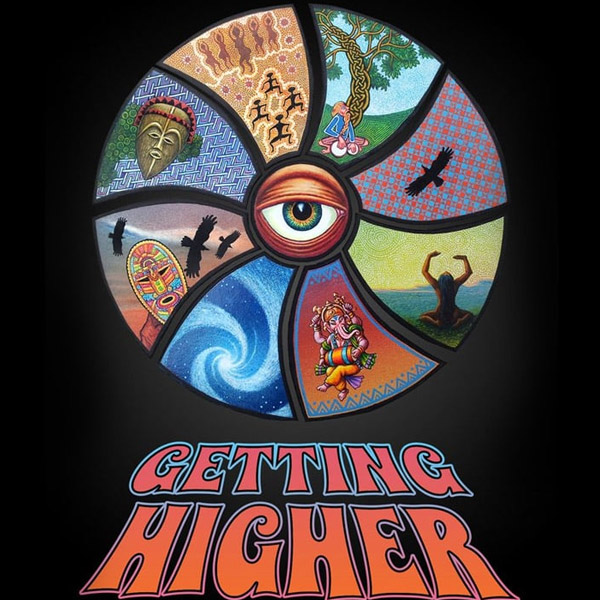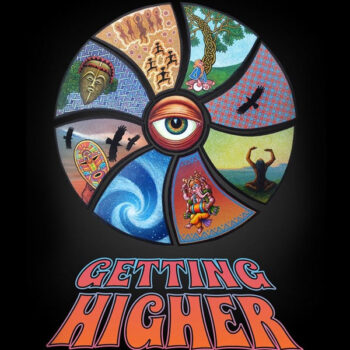 A book by Julian Vayne
Let's leave the realms of scientific research and take a look at this book from Julian Vayne, a British author fascinated by the occult and all things mystical, from magic and Druidism to altered states of consciousness. That said, there's nothing mystical about the message that Getting Higher delivers – it brings together advice and practical information for going through a personal psychedelic experience and getting the most out of it.
Painstaking preparation to go over further
Julian Vayne explains that for a psychedelic trip to be a good one, you can't underestimate the importance of preparation. In its long introductory chapter, the book details how to achieve a solid level of mental, physical, and material preparation – for instance, slightly changing your diet, setting your mind on a clear intention, and decorating your environment.
The author tells us that a psychedelic trip can even be the perfect opportunity to try out a peaceful activity that could provoke even deeper emotional reactions.
Vayne suggests maintaining introspection outside the psychedelic ceremony by trying to return to altered states of consciousness through breathing, meditation, and/or percussion.
The ideas shared in Getting Higher are very interesting, making it a real handbook for psychedelics users. It's important to note that the author is a regular and seasoned user of psychedelics, so perhaps not all advice applies to everyone, especially beginners.