How do you take psilocybin?
Participants at Tangerine Retreat take the psilocybin as a tea. They get to grind the truffles themselves in a sort of ceremony and infuse them in a cup of tea.
This is a highly symbolic process that aims to establish a primary spiritual connection between the participant and the psychedelic substance they're about to take.
What part of the mushroom can you take?
Most plants and mushrooms have the same properties throughout. Dutch legislation allows us to legally offer our visitors psilocybin truffle.
Is psilocybin addictive?
According to the American Drug Policy Alliance, psilocybin is not considered addictive. Repeated use of the molecule can weaken its effects, making it difficult to create a dependence.
On the contrary, researchers are interested in how psilocybin could help combat addiction problems (Time.com).
What are the side effects of psychedelic mushrooms?
Other than the psychedelic trip, mushrooms generally have very few side effects. Nevertheless, some people experience nausea, dizziness, anxiety, or increased blood pressure. More rarely, some people report experiencing numbness, convulsions, or paranoid behaviour.
For users who don't suffer with any psychiatric disorders, these symptoms are temporary.
What are the contraindications for psilocybin?
In order to avoid heightened risk of negative side effects, we discourage anyone diagnosed with (or having a family link with) psychiatric problems such as schizophrenia, bipolar disorder, or borderline personality disorder from taking psychoactive products.
Patients taking neuroleptics or antidepressants are also encouraged to speak to their doctor to get a personalized opinion. Finally, women are not allowed to participate during pregnancy and/or breastfeeding.
Can I drive after taking psilocybin?
It is not recommended to drive straight after taking psilocybin truffles. When you take a psychoactive substance (tranquillizers, antidepressants, cannabis), your reflexes weaken and your sense of perception changes, which can be a danger for you as a driver and other road users. However, you can consider driving again once your body has purged the molecule (12 to 16 hours after consumption).
Taking Psilocybin While On Medication
Can psilocybin treat depression?
According to several recent studies, psilocybin can have a positive effect on the symptoms of depression, particularly for depression that doesn't respond to medication. We recommend you look around our research section to better understand the topic. A word of warning, though, Tangerine Retreat does not in any way offer therapeutic treatment for mental illnesses.
Should I avoid taking psychedelic truffles if I'm following certain treatments?
Neuroleptic and antidepressant treatments are particularly incompatible with psilocybin, since they both act on the same cerebral mechanisms. Anyone who has been prescribed this type of treatment in the last three years should seek medical advice. Some antidepressants can increase the quantities of serotonin available in the body.
In some rare cases, if serotonin levels are too high, people can suffer from serotonin syndrome. Likewise, if you're currently being treated for high blood pressure or for kidney deficiencies, it is best to avoid taking any psychoactive substances.
| | | |
| --- | --- | --- |
| Class | Molecule | Course of action |
| Selective serotonin reuptake inhibitors | Citalopram, Escitalopram, Fluoxetine, Fluvoxamine, Paroxetine, Sertraline | Consult a physician before considering a psychedelic retreat. |
| Serotonin-norepinephrine reuptake inhibitors | Desvenlafaxine, Duloxetine, Lévomilnacipran, Milnacipran, Venlafaxine | Consult a physician before considering a psychedelic retreat. |
| Monoamine oxidase inhibitors | Bifemelane, Caroxazone, Isocarboxazide, Metralindole, Moclobemide, Phenelzine, Pirlindol, Selegiline, Tranylcypromine, Toloxatone | Avoid high doses of psilocybin. |
| Tricyclic antidepressants | Amineptine, Amitriptyline, Amitriptylinoxide, Amoxapine, Clomipramine, Desipramine, Dibenzepine, Dimetacrine, Dosulepine, Doxepine, Imipramine , Lofepramine, Maprotiline, Melitracene, Mianserine, Mirtazapine, Nitroxazepine, Nortriptyline, Noxiptiline, Opipramol, Pipofezine, Protriptyline, Setiptiline , Tianeptine, Trimipramine | Consommation déconseillée. |
| Norepinephrine reuptake inhibitors | Atomoxetine, Bupropion, Methylphenidate, Reboxetine, Teniloxazine, Viloxazine | Not recommended for consumption. |
| Serotonin Modulators and Stimulators | Trazodone, Vilazodone, Vortioxetine | Not recommended for consumption. |
Should I stop taking my antidepressants before the retreat?
If you're currently being treated with antidepressants for depression or anxiety, you cannot take psilocybin truffles. In most cases, temporarily stopping treatment is not recommended. Nevertheless, in some cases, it is possible to pause treatment for depression for a few weeks in order to participate in a psychedelic retreat in the Netherlands.
Tangerine Retreat would never suggest that you stop your current treatment. It is essential to consult one or several doctors in your home country in order to get a professional opinion.
I'm vaccinated against COVID, can I take psilocybin?
Since the COVID-19 pandemic arrived in our lives, mRNA vaccines have raised a number of questions across Europe. At this time, no scientific information suggests that you can't take psilocybin after being vaccinated against COVID-19. Be careful, though: if you have recently been vaccinated against or infected with the virus, you should wait four weeks before embarking on any psychedelic experience.
A member of my family is receiving treatment for a psychiatric disorder, can I take psilocybin?
If a member of your immediate family (parents, brother, sister, grandparents) has been diagnosed with a psychiatric disorder, there is a risk that it could be hereditary. Psychoactive substances could have a negative effect on your mental health. In this case, we do not advise you take part in a Tangerine Retreat. Please contact your doctor for medical advice.
Why is psilocybin illegal in some countries?
Psilocybin is classed as an illegal drug in most countries around the world because of its psychoactive effects.
In 1966, the United States began limiting the use of psychedelics. It initiated the creation of a United Nations treaty, signed by 180 countries, that moved to ban production, distribution, and consumption of several psychedelics around the world. This ban still limits the experiments scientists can carry out on these substances today.
Can I take some psilocybin home with me?
If you live in a country where psychedelic mushrooms or truffles are illegal, you cannot take any with you. Possessing and taking psilocybin is illegal in most countries around the world.
Wherever you live, Tangerine Retreat does not sell truffles to take away. We believe that the truffle should be taken in a relaxing environment under the supervision of professionals.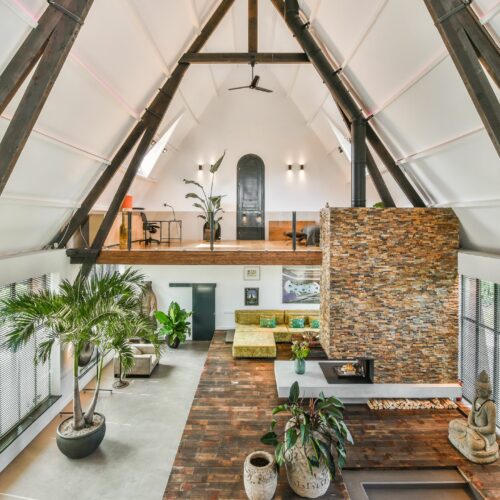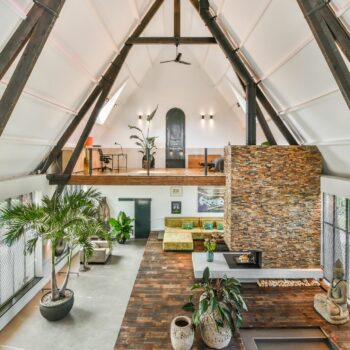 Retreat in the Netherlands
January 26th - 28th, 2024
Spoken language(s) :


Ceremony: one opportunity to take psilocybin
Protocol: one video session before and one after the retreat
Retreat: three days – two nights on site
Participants: 10 maximum

From € 1,790